Hey Everyone,
Our Wilmington 10-13 Club Luncheons have started up again.
Our first 2022 Luncheon will be held at Kickback Jacks Restaurant on Tuesday, May 3, 2022 @1pm
Kickback Jack's is located at 418 College Road Wilmington 28403
So come join us next Tuesday
________________________________________________________________________________________________________________
____________________________________________________________________________________________________
CLICK LINK BELOW TO READ
https://nypost.com/2021/09/19/aetna-sues-nyc-unions-over-tainted-medicare-contract/?fbclid=IwAR0Qzax1XkaXQRDdt6hijDmNgK1WRAbc35WNxOCgk8j9lGpFnMHUad1wJ2c
________________________________________________________________________________
Congratulations
To
New Hanover County Sheriff Ed McMahon elected President of the NC Sheriffs' Association
Click on link below for full story:
https://www.wect.com/2021/07/29/new-hanover-county-sheriff-ed-mcmahon-elected-president-nc-sheriffs-association/
___________________________________________________________________________________________________
Refund The Police? Major Cities Are Backtracking On Police Cuts After Explosion Of Violent Crime
By Tim Pearce
May 25, 2021 DailyWire.com
https://www.dailywire.com/news/refund-the-police-major-cities-are-backtracking-on-police-cuts-after-explosion-of-violent-crime
________________________________________________________________________________
They Feel Pretty Helpless': Officers Fleeing Minneapolis Police Force In Droves Amid Crime Surge
By Jon Brown
May 25, 2021 DailyWire.com
https://www.dailywire.com/news/they-feel-pretty-helpless-officers-fleeing-minneapolis-police-force-in-droves-amid-crime-surge
_________________________________________________________________________________
CNN: Crime Wave Will Put Republicans Back In Power In Midterms
By Ben Johnson
May 31, 2021 DailyWire.com
https://www.dailywire.com/news/cnn-crime-wave-will-put-republicans-back-in-power-in-midterms
__________________________________________________________________________________
Who Is David Chipman? What You Need To Know About Biden's Controversial ATF Nominee
By Ian Haworth
May 28, 2021 DailyWire.com
https://www.dailywire.com/news/who-is-david-chipman-what-you-need-to-know-about-bidens-controversial-atf-nominee
_____________________________________________________________________________________
NYPD Officers Leaving In Droves, 75% Increase In Quitting Or Retirement In 2020
Over 830 officers have already left the NYPD this yearByHank Berrien•Apr 25, 2021 DailyWire.com•FacebookTwitterMail
https://www.dailywire.com/news/nypd-officers-leaving-in-droves-75-increase-in-quitting-or-retirement-in-2020
_____________________________________________________________________________________________
The Vast Majority Of Black Americans Support The Police, And The Media Doesn't Want You To Know
ByIan Haworth•Apr 26, 2021 DailyWire.com
https://www.dailywire.com/news/the-vast-majority-of-black-americans-support-the-police-and-the-media-doesnt-want-you-to-know
_________________________________________________________________________
https://nypost.com/2020/07/04/we-need-to-cut-police-pensions-and-benefits-not-officers/
https://nypost.com/2020/07/08/nypd-limits-retirement-applications-amid-411-surge-this-week/
https://www.pix11.com/news/local-news/ny-ag-calls-for-removal-of-power-from-nypd-commissioner-following-protests#:~:text=New%20York%20Attorney%20General%20Letitia,boost%20oversight%20of%20the%20NYPD.&text=NEW%20YORK%20CITY%20%E2%80%94%20New%20York,clashes%20between%20police%20and%20protesters.
https://townhall.com/tipsheet/katiepavlich/2020/07/08/joe-biden-says-police-have-become-the-enemy-entertains-defunding-them-n2572130
Study finds 9/11 firefighters who first arrived at Ground Zero run higher risk of heart disease
https://www.silive.com/news/2019/09/study-finds-911-firefighters-who-first-arrived-at-ground-zero-run-higher-risk-of-heart-disease.html
__________________________________________________________________________
The Wilmington 10-13 Club is sad to announce the passing of NYPD
Detective Louis Alvarez. Thank you Lou for all that you have done for all 9/11 First Responders. May you Rest In Peace.
Attached is a new Presidents Message which will be posted on the National Website. In the letter is our Legislative Agenda with the status of our legislative bills that we are supporting.
Please read and follow up as requested.
Fraternally
Frank Martarella
Click on pages below to enlarge:
__________________________________________________________
NC State and Federal Bills That Need our Support
Importance: High
Hi all,
Please contact your state representatives and ask them to co-sponsort the following legislation.
NC House Bill

103

Equal Tax Treatment of Govt. Retirees was filed on Feb. 27. Section 3 (5c) states in calculating NC taxable income, a taxpayer may deduct from the taxpayer's adjusted gross income, the amount received during the taxable year under a state or local govt. retirement plan of a state other than NC, to the extent that other state would not subject to individual income tax the equivalent amount received under a NC State or local govt. retirement plan. It currently has 11 sponsors. (This bill will allow NY retirees who are 59-1/2 yrs or older to deduct $20,000 of their pension from their NC taxable income).
Contacts for NC State legislators can be found at the following link: https://www.ncleg.gov/RnR/Representation
_________________________________________________________________
We are saddened by the loss of NYPD 102nd Precinct
Detective Brian Simonsen
Detective Brian Simonsen, 42, a 19-year veteran of the force, died from injuries suffered in the shooting. His partner NYPD Sergeant Matthew Gorman was also struck by gunfire but is expected to survive.
Our prayers and thoughts are with the Simonsen Family.
Our thoughts and prayers are also with Sergeant Gorman for a fast recovery.
______________________________________________________
Attention Veterans:
No Need for Boots-on-Ground in Vietnam
Procopio v. Wilkie
On January 29, 2019, the US Court of Appeals for the Federal Circuit issued an en banc decision holding that Veterans who served within twelve nautical miles of the "Republic of Vietnam" are entitled to the same presumptive service connection as Veterans who had boots-on-ground.
For decades, the VA has held that Veterans who only served at sea around Vietnam or in Vietnam's many deepwater ports and harbors (the Blue Water Navy) were not entitled to these presumptions. The Court held that Congress has always intended the so-called Blue Water Navy to be included in these special presumptive service connection rules. Because the Court clarified existing law instead of creating new law, Veterans who were denied prior (even decades ago) because they served at sea and never stepped foot upon any landmass may be able to file a special appeal known as a Clear Unmistakable Error claim (CUE) and receive back pay going back to an effective date of when they filed their first claim regarding the presumptive service connected condition. This is true even if the claim was denied more than one year ago.
Veterans of the Blue Water Navy who have never filed a claim for agent orange related disabilities need to file a claim now. Veterans who have filed for these claims prior and were denied because they did not have "boots-on-ground" must not file a new claim, but rather speak with a representative about filing a CUE appeal.
If you would like to read the decision, click on the link below
https://www.stripes.com/court-decides-blue-water-navy-veterans-should-be-eligible-for-agent-orange-benefits-1.566543
______________________________________________________
NYPD Retirees
Click on image below to enlarge
_____________________________________________
New Jersey's Prohibiting Possession Large Capacity Ammunition Magazines, to Retired Law Enforcement.
Click on image pages below to enlarge:


_________________________________________________
Current List of all 9-11 World Trade Center Health Conditions
Click on image pages below to enlarge:
_____________________________________________________
Off-Duty NYPD Officer Shot In Arm In The Bronx
October 30, 2018 at 12:15 pm
Filed Under:Local TV, Mott Haven, New York, NYPD, The Bronx
NEW YORK (CBSNewYork) – An off-duty NYPD officer was shot early Tuesday morning in the Bronx.
It happened just after midnight in the area of East 138th Street and Brook Avenue in the Mott Haven section.
Police said the officer was dropping off another member of the NYPD when a bullet grazed his right shoulder. He was using his personal vehicle and was not in uniform.
The 33-year-old officer was taken to Lincoln Hospital, where he was treated and released. Investigators do not believe he was the intended target.
"It was crazy. I tell you, I didn't want to come down," said Rafy Hernandez, who lives nearby. "I was thinking of moving, because I'm raising my two daughters by myself and I'm getting scared."
The shooting closed streets in the area, forcing students to find different routes to the two schools within a block of the scene.
"The school is really safe and it has a lot of cameras and it has security. And if anything was to happen, they would stay in school until it was resolved," Lower East Side resident Allison Hubbard said.
Police are trying to track down four men with dark complexions wearing dark colored hooded sweatshirts, dark pants and dark shoes. One man can be seen on surveillance video raising a gun and firing.
"It was very disturbing. And then when I heard it was a police officer that got grazed, then it was like oh OK," said a Mott Haven resident.
__________________________________________________
Right to Know Is Now the Law. Here's What That Means.
Police officers in New York City must provide more information to members of the public they interact with, and get consent for many searches.
The Right to Know Act was passed in 2017 in response to the uproar over the Police Department's use of stop-and-frisk.CreditCreditTodd Heisler/
The New York Times
The New York Police Department ordered 10 million business cards that officers must hand out to people they stop on the street. The cards will include the officers' names and ranks, and are required under the new Right to Know Act.
The law, which took effect Friday, also spells out what officers must do before searching individuals, their belongings or their homes in cases where the person is not suspected of a crime or there is probable cause to conduct a search.
The Right to Know Act was passed by the City Council in 2017 in response to the Police Department's aggressiveuse of stop-and-frisk tactics. A federal judge had ruled in 2013 that the practice was unconstitutional and unfairly discriminated against blacks and Latinos.
The police have drastically scaled back such stops on New York streets, but proponents of the law say it will further shield civilians from harassment. Police officials say the department will fully implement the measures, though the city's largest police union maintains that the measures are an unnecessary burden.
Here's what New Yorkers should know about the rules:
When do police officers need consent to conduct a search?
Say an officer has a hunch that a man on the street has a concealed weapon, such as a knife or gun. The officer can ask who he is and where he is going, without having to provide any reason for the questioning.
But if the officer asks if the man has a weapon, or conducts a frisk, he must have an objective reason to believe that the man has committed, is committing or is about to commit a crime. For example, a radio call could have described a man wearing the same clothing.
If there is no objective reason, the officer must tell the man why he is questioning him and get his consent to conduct a pat-down.
How does the law affect searches in which people give consent?
To perform a search without a legal justification, police officers in the United States must gain consent that is voluntary, knowing and intelligent, and not coerced.
But there is no consensus about what officers should say. City Councilman Antonio Reynoso, the lead sponsor of the consent component of the Right to Know law, said that ambiguity leads to confusion among civilians about their rights during police stops.
The Right to Know law seeks to make certain that officers ask explicitly for consent for searches that require it. Crucially, the police must tell people that they can refuse a search, and that a search cannot happen without their permission. Officers must affirm that people understand what is happening.
Police officers have to record a person giving or refusing consent on body cameras if they wear them, and by hand if they do not. (All uniformed patrol officers will be required to wear body cameras by the end of the year.) Officers also must provide interpretation if a person speaks limited English.
The consent requirements do not apply to searches conducted with a warrant or under other exceptions to the Fourth Amendment's protections against unreasonable searches and seizures. Those include when an officer sees evidence of a crime in plain view and when an emergency requires an officer to take immediate action to save lives.
When will people receive a business card from an officer?
Police officers were already required to give business cards to people who requested them after a stop. Officers must now hand out the cards — which list the officer's name, rank and command, and the reason for the encounter — whenever they stop or search people they suspect are involved in a criminal activity who are ultimately not arrested or given a summons.
The police do not have to offer the cards during traffic stops, which make up a large portion of their encounters with civilians.
The card rule applies to stops at roadblocks and checkpoints, except for security at special events or locations that might be targets of crime. So, officers conducting bag checks at a subway station entrance do not need to hand out cards to people they stop. But if the police stop subway passengers after they have entered the station and release them, officers must offer the cards.
Officers assigned to cases must also offer business cards to crime victims and witnesses they interview.
_________________________________________________

________________________________________________
Hi All,
A discussion was had at the Annual National NYCPD 10-13 Org. Convention about the possible devastation caused by hurricane Florence to the homes/property of Myrtle Beach and Wilmington 10-13 Club members. In an effort to assist these members I was asked to spearhead a fundraising drive.
I have been in touch with Chuck McLiverty and Mike Fanning, presidents of the Wilmington & Myrtle Beach 10-13 Clubs and have asked them to provide me the with names of their club members who have suffered significant financial losses as a result of the hurricane.
Unfortunately at this time, many of their members are still without phone & internet services. Rather than start a Go-Fund-Me Page where donations are taxed and a percentage of what is donated is paid to Go-Fund-Me, I am asking for direct donations to assist these members. Club presidents can assist by passing the proverbial hat around at their monthly meetings.
Donations/Checks should be made out to the NYPD 10-13 Club of Charlotte and mailed to:
Harvey Katowitz
4701 Wyndfield lane
Charlotte, NC 28270
Money collected will be divided equally and sent to the members identified by the Myrtle Beach and Wilmington 10-13 Clubs.. I will maintain a list of all donations received and will send it to the National Org., National Club Presidents and anyone else who requests it.
Thank you and stay safe!
__________________________________________________
Attention:
Please check your phones or cameras for any pictures you might have taken at a club event.
Christmas Party, Parades, Picnics, Golf Outings etc…
Send Pictures to 1013Wilmington@gmail.com
Thank you
__________________________________________________
Jon Stewart Joins 9-11 Responders on NBC Today's Show 9-5-18
______________________________
Vietnam Traveling Memorial Wall
http://www.whatsonwilmington.com/event.php?id=33010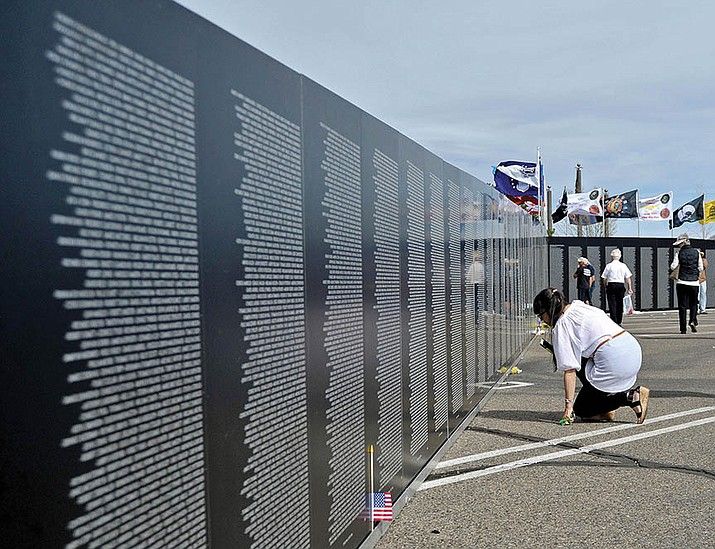 When:
September 26, 2018 to October 1, 2018
Location:
Independence Mall
3500 Oleander Drive
Wilmington, NC 28403
Website: www.shopindependencemall.com
__________________________________________________________________
To All 10-13 Club Members
To all of you that utilized GHI as your primary health care provider coverage this is what I have learned. After speaking to the Charlotte 10-13 Club President the members who are not Medicare eligible and have GHI coverage petitioned the doctors and practices in the area asking if they would accept GHI. Some physician groups did and others did not. Many do not participate in GHI because of the low reimbursement amount that is negotiated for services rendered. Unfortunately there are limited if any doctors or specialist in our area that participate.
Blue Cross/Blue Shield has the monopoly on health care in North Carolina, unfortunately with the NYPD Retiree Health Care providers it is also the most expensive option for a family group rate. Individual members need to call their prospective Union's and find out what the GHI co-payment/deductible rate of reimbursement is for their plans. Other options include going out into the available health care market to find a plan that fits the needs, unfortunately this can be expensive and cost prohibitive.
Investigation continues.
Chuck
_________________________________________________
Attention:
Please check your phones or cameras for any pictures you might have taken at a club event.
Christmas Party, Parades, Picnics, Golf Outings etc…
Send Pictures to 1013Wilmington@gmail.com
Thank you
_______________________________________
HR 218 Class
Harry Humphries will be holding a HR 218 Class on Tuesday September 18th at the New Hanover Law Enforcement Association Range. If you are interested in the class send me a e-mail and I will add you to the list. Thank you! Kevin
________________________________________
RPA LEGISLATIVE CORNER REPORT:
RPA and Alliance of Public Retiree Organizations of New York reports
August 10, 2018 Report
Veteran's Supplementation Bill:
S-6505A — Senator Larkin / A-10324 — Assemblyman DenDekker
I HAVE APPROPRIATELY NAMED THIS BILL…
" THE FORGOTTEN VETERAN'S BILL "
2017 Legislative Session bill history…
Gov. Cuomo had vetoed the Active Veteran's Bill twice, two years in a row including once on Veteran's Day ! Then Gov. Cuomo made it known that he wanted one bill presented to him to cover all the Veteran's once and for all. So when Gov. Cuomo signed the Active Veteran's Bill (S7160-2016) into law on May 31, 2016, which was presented as a combined bill for the active Veteran's including all " FORGOTTEN VETERAN'S " lo and behold at the late night signing of this bill, A LINE WAS DRAWN ( No one will take ownership for doing this ) THROUGH OUR " VETERAN'S SUPLEMENTATION " PORTION OF THE BILL EFFECTIVELY REMOVING OUR BILL WHEN THEN GOV. CUOMO SIGNED THE ACTIVE VETERAN'S PORTION OF THE BILL INTO LAW ! The active Veteran's Bill COMPLETELY omitted all of our retired New York State Public Employees who were Honorably Discharged " FORGOTTEN VETERAN'S " that were never afforded the opportunity to buy back their service time as credit towards their public pensions and are still unable to get any sort of recognition for their service and sacrifices. Many of these Veteran's are now living with life threatening, battle related chronic health conditions like Agent Orange exposure, battle related PTSD, drug and alcohol dependencies and so many of these AMERICAN HERO'S bear the physical battle scars of being wounded in the Line of Duty while faithfully serving and protecting the citizens of the United States and in particular New York State.
SHAME ON GOV. CUOMO FOR IGNORING " FORGOTTEN VETERAN'S " !!
WHEN GOV. CUOMO SIGNED THE ACTIVE
2016, GOV. CUOMO BLANTANTLY SHOWED AGAIN HIS TOTAL AGGREGIOUS DISREGARD FOR ALL OUR NEW YORK STATE RETIRED AMERICAN HEROS…OUR " FORGOTTEN VETERAN'S " !
GOV. CUOMO CLEARLY SHOWS HIS COMPLETE DISRESPECT AND DISREGARD FOR ALL VETERANS SERVING FROM WORLD WAR TWO, VIETNAM, KOREA, ALL OTHER CONFLICTS OR ACTIVE SERVICE OF ANY KIND, WHETHER COMBAT RELATED OR NOT SERVICE TIME, BY NOT GIVING THESE VERY DESERVING VETERANS ANY TYPE OF PENSION SUPPLEMENTATION FOR THEIR HONORABLE SERVICE,
PAIN, SUFFERING AND SACRIFICES THAT THESE " FORGOTTEN VETERAN'S " MADE FOR THE CITIZENS OF
THE UNITED STATES AND ALL NEW YORK STATE CITIZENS IN PARTICULAR ! IT'S UNCONCIONABLE, INEXCUSEABLE AND ABSOUTELY WRONG TO NOT RECOGNIZE ALL VETERAN'S, ESPECIALLY THE NEW YORK STATE RETIRED " FORGOTTEN VETERAN'S " FOR THEIR SERVICE AND PATRIOTISM !
2018 Legislative Session bill status…
Starting in January 2018 careful consideration was undertaken with regards to all our active legislative bills that the Alliance had submitted in the Senate and Assembly 2017 – 2018 Legislative Session. Our purpose was to determine the potential of success for any of our bills with passage in both Houses and getting any bill signed into law. After numerous discussions with our membership organizations, various legislators and political advisors, we laser focused our energy, time, efforts and resources this year to get our " FORGOTTEN VETERAN'S BILL " passed in both the Senate and Assembly and hopefully to get Gov. Cuomo to sign it into law during this 2018 election year.
I must recognize and express my gratitude to all the Alliance Member Organizations, their members and everyone who worked so hard, tirelessly, diligently and above all responded in a very resounding way to my " Call to Arms " to utilize telephone calls, emails and Faxes to voice your concerns and desires to convince and get Assemblyman Abbate to agree to move our bill out of his Assembly committee, where this bill was stalled. More details outlined on this later in the " play by play "details in this report.
VERY SADLY, I MUST REPORT THAT " OUR FORGOTTEN VETERAN'S BILL " GOT SHOT DOWN IN THE NEW YORK STATE DEMOCRAT CONTROLLED ASSEMBLY LEGISLATIVE PROCESS ONCE AGAIN, INVOLVING SOME OF THE MOST POLITICALLY MOTIVATED, DIRTY, LOW DOWN BILL KILLING TACTICS AND ACTIONS, BY THE DEMOCRATIC MAJORITY IN THE NEW YORK STATE ASSEMBLY BY USING BACK ROOM, UNDERHANDED TACTICS BY MEMBERS OF SPEAKER HEASTIE'S STAFF TO STOP OUR BILL ON JUNE 19, 2018 AND REMOVE IT FROM ASSEMBLYMAN ABATTE'S BILL AGENDA !
Before I proceed I must give an enormous amount of credit and appreciation to SENATOR Larkin, his Chief of Staff and all his office staff for going above and beyond to rewrite the original version of this bill, which would have covered Retired Veteran's as written only up to a cut-off date of 12-31-1998. The amended bill ( S6505A ) corrects this deficiency and makes the new cut-off date inclusive of all " The Forgotten Veteran's " from World War Two and now covers up to the effective date of the Active Veteran's Bill of May 31, 2016. I also have to commend ASSEMBLYMAN DenDekker, his Chief of Staff and staff members for working with Senator Larkin and submitting the newly amended Veteran's supplementation bill version in the Assembly and getting a new Assembly bill number ( A10324 ) assigned. Assemblyman DenDekker is also a supporter of Veteran's as well.
The Alliance mission is very simple…NO ONE RETIRED VETERAN AT ALL IS TO BE EVER FORGOTTEN, LEFT BEHIND OR NOT RECOGNIZED FOR THEIR PATRIOTISM AND HEROIC SERVICE TO THE CITIZENS OF THE UNITED STATES AND ESPECIALLY THE CITIZENS OF NEW YORK STATE ! OUR VETERAN'S EARNED THIS HONOR AND WE MUST FIGHT TO GET THEM THIS OVERDUE HONOR !
NOW THE INVESTIGATION…AFTER A COMBINED THOROUGH INVESTIGATION BY MYSELF, ALONG WITH KEVIN HASSETT, RPA PRESIDENT, BOTH OF US BEING TENACIOUS RETIRED POLICE OFFICERS WITH MANY YEARS OF INVESTIGATIVE EXPERIENCE, IT'S OUR DUTY AS PRESIDENTS OF TWO STATEWIDE RETIREE ORGANIZATIONS, DEDICATED TO " FIGHTING THE FIGHT " FOR ALL NEW YORK STATE RETIREES, TO UNCOVER AND THOROUGHLY OUTLINE THE FACTS FOR ALL RETIREES TO READ AND PROCESS APPROPRIATELY THEREBY BECOME PROPERLY INFORMED VOTERS ON ELECTION DAYS.
FACTS UNCOVERED…OUR JOINT INVESTIGATION RESULTED IN OUR UNCOVERING THE ALL THE LIES, VERY DIRTY TACTICS THAT WERE IMPLEMENTED, USED AND TOOK PLACE IN ORDER TO STOP OUR VETERAN'S SUPPLEMENTATION BILL FROM ADVANCING OUT ONTO THE ASSEMBLY FLOOR TO BE VOTED ON, WHICH ARE BEYOND COMPREHENSION. MUCH TO OUR DISMAY, AFTER ALL THE HARD WORK TO MOVE THIS " FORGOTTEN VETERAN'S BILL ". THE SAD REALITY AND THE TRUTH IS THAT THE ENTRENCHED POLITITIANS IN THE NEW YORK STATE LEGISLATURE AND GOV. CUOMO HAVE NO SCRUPLES, HAVE NO COMPASSION, HAVE NO PATRIOTISM AND HAVE ONLY ONE AGENDA…THEIR OWN POLITICAL ASPIRATIONS AND PERSONAL ENRICHMENT ARE FIRST AND FOREMOST ABOVE ALL ELSE AND ALL THE RETIRED PUBLIC EMPLOYEES ALONG WITH " FORGOTTEN VETERANS " ARE MEANINGLESS TO THEM ! UNDISPUTABLE, FACTUAL, PHYSICAL EVIDENCE NEVER LIES, UNLIKE THE POLITICIANS WHO LIE CONSTANTLY. PHYSICAL EVIDENCE ALWAYS SUPPORT THE TRUTH AND EXPOSES THE REALITY, DECEPTION, PERSONS RESPONSIBLE AND THEIR DELIBERATE ACTIONS USED, WHICH ULTIMATELY DETERMINED THE OUTCOME OF OUR BILL BEING INTENTIONALLY PULLED OFF THE COMMITTEE AGENDA ON JUNE 19, 2018 AND RENDERED OUR VETERAN'S SUPPLEMENTATION BILL INACTIVE.
I WILL NOW OUTLINE " PLAY BY PLAY " HOW OUR BILL FOR " FORGOTTEN VETERAN'S " WAS SUBWAYED BY SPECIFICALLY DEMOCRATIC MAJORITY LEADER CARL HEASTIE'S STAFF AND OTHERS WHO ARE DENYING AND BLAMING EVERYONE ELSE BUT THEMSELVES, AS THEY REFUSE TO TAKE OWNERSHIP FOR THEIR USE OF INTENTIONAL DIRTY TACTICS AND ACTIONS ALONG WITH TOTAL DISREGARD TO OUR RETIRED HERO VETERAN'S !
The Alliance and all its member organizations worked so diligently to get Assemblyman Abbate to finally commit to, promise and agree to move our Veteran's Bill out of his committee during his committee meeting on June 19, 2018. Assemblyman DenDekker who is on Assemblyman Abbate's committee is also the Veteran's Supplementation Bill Sponsor. I spoke to Assemblyman Abbate's Chief of Staff late that morning and was reassured that the Veteran's Bill would move out of committee that afternoon and as a sidebar…Assemblyman DenDekker was prepared to fast track the bill to the floor for a vote as the LEGISLATIVE SESSION WAS TO END THE FOLLOWING DAY ON JUNE 20, 2018. Late the afternoon of June 19, 2018 I was informed that our Veteran's Supplementation Bill was pulled from Assemblyman Abbate's bill agenda and sidelined without reason given. After numerous telephone calls to many Legislators and Chiefs of Staff, I was able to determine that two females who were called Legislative Councils attended Assemblyman Abbate's committee meeting and removed our Veterans Bill from the bill agenda for unknown reasons. My investigation began in earnest to find out what had happened and at whose direction. Long story short…these two females whose names I was able to obtain are actually part of Assembly Speaker Carl Heastie's staff and I proceeded to call them at his LOB Speakers Office in Albany. When I finally got one of them, whom shall remain unnamed for the time being on the telephone, she denied even being at the committee meeting and having anything to do with the removal of our Veteran's Bill from the Bill Agenda that day. Now as we all know a good Police Investigative Officer never asks a question to which he doesn't already have the answer and in many cases the evidentiary proof of the answer. This alleged female Council lied to me, then was fumbling for words and ask me if she could place me on hold for a few minutes, to which I graciously agreed to. After about 3-4 minutes she picked up the telephone and in a very " CURT WAY TOLD ME SHE HAD TO GO AND HUNG UP THE TELEPHONE ON ME WITHOUT ANY REASON GIVEN " !!!
Now I don't have to tell you that I don't tolerate disrespectful people, be it male or female, especially political hacks who work for the dysfunctional Legislature in Albany. I made numerous attempts to re-contact this woman and all to no avail as she would not take my calls. Subsequent investigation confirmed all of the above and then as Kevin Hassett, RPA President and I found out that both of us with our perseverance had apparently struck a huge spinal cord nerve emanating out of bottom side of staff members at Speaker Heastie's office and others. Then to top it off a staffer, whom shall remain unnamed, told Kevin Hassett that we had it all wrong and that it was Senator Larkin, our primary bill sponsor in the Senate, who pulled the bill back, along with a lengthy pack of lies to Kevin too which Kevin called him out on !!
So I immediately did a telephone follow-up with Senator Larkin's Chief of Staff, a lovely woman who works very well with the Alliance and who was shocked and appalled at what Kevin and I were subjected too. In a very thoughtful reply she advised me that the Senate didn't do its part either that day, as our bill was scheduled to move out onto the floor for a vote from the Third Reading, for unknown reasons, and that it's the policy of the Senate to send all unfinished bills back to the respective committees so that they can be resubmitted for the next legislative session. She also stated that there is no connection or actions between the Senate Committees and the Assembly Committees during the movement of any bills through each houses committees. Although if a bill gets successfully passed in both the Senate and Assembly then the sponsoring Senator and Sponsoring Assemblyman will work together to get the Governor to sign the bill into law.
This should be a wake-up call to all retirees how much your CORRUPT Legislators in Albany respect and honor retirees for their dedicated service to New York State especially ignoring all our patriotic hero's…" OUR FORGOTTEN VETERAN'S ". We need to make this right on Primary Election Day and on the General Election Day and vote these pompous asses out of their cushy offices and replace them with caring, honest, people-oriented legislators who will do the people's business, not just their personal agendas and do what they are elected to do…the right things for all retirees, especially " THE FORGOTTEN VETERAN'S " ! Remember the last great legislation passed for all retirees was 18+ years ago when then H. Carl McCall helped retirees with our first and only COLA !
FYI…PLEASE NOTE THAT PARTY AFFILIATIONS PLAY ABSOULUTELY NO PART IN OUR JOINT INVESTIGATION AND MY REPORT TO ALL RETIREES…ONLY THE CONCRETE FACTS OF WHAT HAS HAPPENED, WHO DID IT AND THE END RESULTS OF THOSE ACTIONS OR LACK THEREOF. ALL KEVIN AND I ASK IS THAT YOU READ THE FACTS AND THEN PROCESS THEM AS YOU SEE FIT PERSONALLY IN YOUR OWN MIND BEFORE GOING TO THE VOTING BOOTH. WE HAVE DONE OUR JOBS TO THE BEST OF OUR ABILITY BY EXPOSING THE CORRUPTION AND POLITICAL DYSFUCTION IN THE ALBANY LEGISLATURE AND SITTING GOV. CUOMO'S OFFICE THAT DIRECTLY AFFECTS ALL NEW YORK STATE RETIREES. REMEMBER AN INFORMED VOTER WIELDS GREAT POWER IN THE VOTING BOOTH DURING PRIMARY AND GENERAL ELECTIONS…KNOWLEDGE IS POWER AND THE PRESENT LEGISLATURE DOES NOT WANT THE VOTERS TO KNOW THE TRUTH NOR DOES GOV. ANDREW CUOMO WHO SLOGANS ARE THE MOST ARROGANT I'VE EVER HEARD ! LIKE WHEN GOV. CUOMO USED " MY WAY OR THE HIGHWAY " IN 2013 DEMANDING A 30 YEAR PENSION PAYMENT CONTRIBUTION DEFERRMENT PROGRAM FROM COMPTROLLER DiNAPOLI, WHO FIRMLY STOOD HIS GROUND AGAINST GOV. CUOMO OR " I WILL NOT TAKE NO FOR AN ANSWER " RECENTLY CONCERNING GRANTING PAROLES THE RIGHT TO VOTE BEFORE THEIR TERM OF PAROLE IS COMPLETED, IN WHICH BOTH THE SENATE AND THE ASSEMBLY SAID " NO " TO GOV. CUOMO WHO THEN INVOKED " EXECUTIVE ORDER " TO GET HIS WAY. ALL GOV. CUOMO CARES ABOUT IS STRONG ARMING CITIZENS INTO VOTING FOR HIM TO ENRICH HIS PERSONAL AGENDA ! THIS HAS TO STOP NOW AND CAN STOP AT THE VOTING BOOTH ON THE SEPTEMBER 13, 2018 PRIMARY ELECTION DAY AND THE NOVEMBER 6, 2018 GENERAL ELECTION DAY. RETIREES MUST BE THE CATALYIST FOR US TAKING BACK NEW YORK STATE FROM THE CROOKED POLITICIANS RUNNING THIS STATE NOW AND FOR THE FUTURE ! RETIREES CAN AND MUST HOLD THESE INDIVIDUAL POLITICIANS RESPONSIBLE AT THE BALLOT BOX ON THE SEPTEMBER 13, 2018 PRIMARY ELECTION AND THE NOVEMBER 6, 2018 GENERAL ELECTION, ESPECIALLY THE GOVERNOR'S RACE. PLEASE DON'T BE COMPLACENT…GET ALL YOUR FAMILY MEMBERS, RELATIVES, NEIGHBORS AND EVERYONE OUT TO VOTE FOR CHANGE ! FINAL FACTS TO CONSIDER BEFORE VOTING IN THIS PRIMARY & GENERAL ELECTION:
1– THE VETERAN'S SUPPLEMENTATION BILL HAS BEEN SUBMITTED FOR 20+ YEARS !
2– WE HAVE A HEALTH PROTECTION BILL THAT HAS BEEN SUBMITTED FOR 20+ YEARS
3– WE HAVE 5 OTHER COLA BILLS THAT HAVE BEEN SUBMITTED FOR 20+ YEARS
4– FACTUALLY SPEAKING…RETIREES HAVE NOTHING TO SHOW FOR BEING PATRIOTIC VETERAN'S, LOYAL NEW YORK STATE EMPLOYEES AND LIFE LONG NEW YORK STATE RESIDENTS, OTHER THAN PAYING THE HIGHEST PROPERTY AND SCHOOL TAXES IN THE
NATION. DURING THE LAST 8 YEARS OF THE CUOMO ADMINISTRATION AND THE DEMOCRATIC MAJORITY ASSEMBLY, THEY HAVE DONE NOTHING FOR RETIREES AT ALL !
5– GOV. CUOMO HAS FAILED TO ATTEND THE ANNUAL NEW YORK STATE POLICE OFFICER'S MEMORIAL CEREMONY IN ALBANY, TO HONOR THOSE POLICE OFFICERS WHO MADE THE ULTIMATE SACRIFICE WITH THEIR LIVES SERVING AND PROTECTING THE CITIZENS OF NEW YORK STATE ! GOV. CUOMO'S FAILURE TO ATTEND THIS CEREMONY IS UNCONCIONABLE , DISRESPECTFUL AND INEXCUSABLE ATTESTING TO HIS TOTAL DISREGARD TO EVERYONE.
6– FACT IS THAT THE POLITICAL APPOINTEES RUNNING THE NYS PAROLE BOARD AND APPOINTED THERE BY GOV. CUOMO, HAVE PAROLLED MULTIPLE " COP KILLERS " RECENTLY !
7– FACT IS GOV. CUOMO USED " EXECUTIVE ORDER " TO GRANT SOME 30,000 PAROLE'S THE RIGHT TO VOTE. GOV. CUOMO THEN INSTRUCTED ALL NEW YORK STATE PAROLE OFFICERS VIA A DIRECTIVE, TO MAKE SURE EVERY PAROLEE FILLED OUT A " VOTER REGISTRATION FORM " AND IF THE PAROLEE WAS UNABLE TO DO SO THEN THE PAROLE OFFICER WAS TOLD TO DO COMPLETE IT FOR THE PAROLEE AND ADVISE THE PAROLEE HOW AND WHERE TO VOTE !!! GOV. CUOMO HAS NO LIMITS WHEN IT COMES TO LINING UP VOTES FOR HIS PERSONAL AND POLITICAL GAIN WHICH IS UNCONCIONIABLE AT BEST ! TALK ABOUT ABUSING THE POWER OF THE OFFICE OF GOVERNOR, WHICH IS A HUGE ETHICAL VIOLATION OF THE PEOPLES TRUST IN ELECTED OFFICIALS AT BARE MINIMUM ! GOV. CUOMO PREACHED TO END CORRUPTION IN ALBANY…ALL THE CUOMO INNER CIRCLE PERSONS HAVE BEEN INDICTED AND MANY CONVICTED OF FELONIES, YET GOV. CUOMO CONTINUES TO MAKE COMPLETLY POLITICAL PATRONIZING STATEMENTS AND USE FALSE POLITICAL RHETORIC. THIS IS INDICTITIVE OF THE REAL GOV. CUOMO PERSONAL AND POLITICAL AGENDA.
I would go so far as to say that Parole Officer's directive to make every Parolee Felon fill out a Voter Registration Card, from Gov. Cuomo to the New York State Parole Officers, could and should qualify as " Official Misconduct in Office " by the Governor, additionally could and should be a violation of the New York State Election Laws…
LET YOUR CONCIOUS BE YOUR GUIDE AND YOU BE THE JUDGE ON THIS ONE…
RETIREES CAN AND SHOULD BEGIN THIS PROCESS OF DISEMINATING ALL THIS FACTUAL INFORMATION IMMEDIATELY, AHEAD OF THE SEPTEMBER 13TH PRIMARY ELECTION AND BEFORE THE NOVEMBER 6TH GENERAL ELECTION FOR GOVERNOR, BY PARTICIPATING 100+% BEFORE IT'S TOO LATE ! SNOOZE AND WE WILL LOSE OUR BEST AND ONLY OPPORTUNITY TO EFFECT CHANGE TO TAKE OUR GREAT STATE BACK FROM CROOKED POLITICIANS WHO HAVE MADE CAREERS OUT OF USING THE GOVERNMENT FOR PERSONAL AND POLITICAL GAINS, AS WELL AS OVER STAYED THEIR USEFULLNESS. WE SHOULD DO WHAT'S RIGHT FOR ALL RETIREES AND OUR CHILDREN'S FUTURES !
NO ONE WILL DO IT FOR US…VOTES = PEOPLE POWER FOR RETIREES…
STAND UP AND BE HEARD LOUD AND CLEAR – POLITICS AS USUAL ARE OVER
" UNITED WE WILL PREVAIL — DIVIDED WE WILL FAIL "
Legislative Report respectfully submitted by,
Bryant Kolner
RPA Legislative Representative & President of the Alliance of Public Retiree Organizations of New York
__________________________________________________________________
Subject: PETITION TO DECLASSIFY EVIDENCE RELATED TO THE 9/11 ATTACKS
https://www.declassify911.org/petition
Here's the full petition:
We the undersigned, including 9/11 family members, survivors, first responders, and their supporters, petition the Executive Branch of the Government of the United States to release complete and un-redacted versions of documents related to the investigations of the September 11th terrorist attacks.
There is no question that Al Qaeda needed a large support network of operatives inside the United States to successfully carry out the 9/11 attacks. Yet, aside from one minor participant, there have been no indictments, no prosecutions, and hence, no convictions of the persons responsible for the murder of 2,977 people, those countless injured, and those who have died or fallen ill as a direct result of the attacks since.
The FBI, CIA and other government agencies investigated the attacks. A Congressional Joint Inquiry and the 9/11 Commission based their reports on those investigations. All ten 9/11 Commissioners pledged to release the complete 9/11 Commission Archive by 2009. That did not happen.
In addition, the FBI, CIA and other federal agencies have consistently refused to release thousands of relevant documents, most of which are now well over a decade old.
There is simply no credible national security or other reason for our government to continue to withhold these documents.
The United States government has used a variety of bogus excuses to withhold documents from the 9/11 families and, in turn, the American people.
For example:
• The Department of Justice insisted that the families must first provide "an authorization (privacy waiver) signed by Usama Bin Laden."
• The FBI claimed it did not want to disturb the privacy of convicted Al Qaeda terrorists in the Supermax prison in Colorado and others at GITMO, including Khalid Sheikh Mohammed.
• The State Department demanded that families had to submit the hijackers' death certificates.
Those relatively minimal documents that have been released by the FBI have been heavily redacted and have concealed the key information identifying the persons who established the support network for the Al Qaeda hijackers. For example, an October 5, 2012, FBI report that was partially declassified in 2016 confirmed that Saudi government officials al-Thumairy and al-Bayoumi provided substantial assistance to the hijackers at the direction of other higher level Saudi government officials. But the names of those officials were redacted by the FBI and the FBI has refused to publicly identify them. The key portion of the FBI report states:
There is no reason for the FBI to continue to obstruct justice for the 9/11 families and thereby to protect Saudi Arabia. There can be nojustification for the U.S. government to hide the identity of those persons who acted for Al Qaeda inside the United States to provide the critical support network for the hijackers, or for it to hide other information critical to the pursuit of justice.
Therefore, we call on:
The President of the United States
The Director of National Intelligence
The Director of the National Archives
The Secretary of the Treasury
The Secretary of Homeland Security
to immediately declassify and publicly release complete and un-redacted versions of all documents and information (that do not jeopardize investigative sources and techniques) related to the investigations of the September 11th attacks.
_________________________________________________________________________
HR 218 Article By Member
John Comparetto Chief-Retired, Passaic County Sheriff's Department Lieutenant-Retired, NYPD
LEOSA (HR-218) AND RPO UPDATE The New Jersey State Police (NJSP) recently issued new guidelines for carrying a concealed weapon as a retiree. You now have a choice whether to carry under a Retired Police Officer (RPO) permit or in accordance with the Law Enforcement Officers Safety Act (HR-218 or LEOSA): a) You may continue to apply for and renew your RPO yearly; b) You may opt out of an RPO and qualify for LEOSA yearly; or, c) You may do both. The NJSP changed the FIREARMS TRAINING RECORD in June 2018. There is no longer a Retiree "Night Qualification". You must fire the same course as active duty officers. This qualification is now also a LEOSA Qualification. At the bottom of the form is the following paragraph: "The Retired Law Enforcement Officer firearms qualifications courses listed above have been reviewed by the New Jersey State Police and the Attorney General's Office. These courses meet the firearms standards as outlined by the Police Training Commission and as required by the Federal Statute as prescribed in the Retired Law Enforcement Officers Safety Act (HR218 18 USC 921)" You can carry a copy of the Firearms Training Record and that is your proof of HR-218 Qualification. The same people who were qualifying you for the RPO can continue to qualify you for HR-218. If you do not apply/renew your RPO you do not have to forward this form to the NJSP. I recommend maintaining your RPO for two (2) reasons: 1. LEOSA does not exempt you from 1000' of a school zone whereas an RPO does; and, 2. The NJSP will be able to verify to an out of state agency that you are now HR-218 qualified. If you are over the age of 75 or you move out of state, you can no longer be issued an RPO. In addition, there have been many questions regarding the new legislation banning high capacity magazines. The law regarding retirees is below: "Notwithstanding the provisions of subsection j. of N.J.S.2C:39-3, a retired law enforcement officer who is authorized to possess and carry a handgun pursuant to subsection 1. of N.J.S.2C:39-6 may possess and carry a large capacity ammunition magazine which is capable of holding up to 15 rounds of ammunition that can be fed continuously and directly into a semi-automatic handgun" Therefore, you are allowed up to 15 round magazines. The final issue is Hollow Point bullets. I recently had this discussion with the NJSP Firearms Unit. LEOSA (HR-218) specifically exempts us from any ammunition not banned by the federal government. Currently, the only ammunition banned by the federal government is armor piercing. Inasmuch as federal law trumps state law, you could carry Hollow Point bullets if carrying under HR-218. HOWEVER, many feel this is a "gray" area in New Jersey and do not want to be the test case. So here is my advice: The FBI tested every brand and type of ammunition. Under their protocol, most hollow points failed to do what they are supposed to do. One type of ammunition that did pass the test was Hornady Critical Duty. These rounds have a polymer ball in the center and have been classified by the NJSP to "NOT" be a hollow point. Another round authorized by the NJSP is the Federal Expanding Full Metal Jacket and the Corbon/Glaser PowR Ball. The new FBI 9mm round is the Speer G2 which is similar to the Hornady Critical Duty round. Not only are the above listed ammunitions very effective, they also alleviate any issues with New Jersey law. If you don't want a +P type penetrating round, then Hornady Critical Defense is the way to go. I will be happy to answer any questions and do research for you in these matters. I can be reached by email at: Chiefcomp@fidelisadmortem.com P.S.: There is a bill in Congress to amend LEOSA, HR6105, that will exempt us from magazine capacity, 1000' of a school zone, common carrier, posted private property and modify qualification requirements.
I will continue to report on this. Stay safe and carry.
John Comparetto Chief-Retired, Passaic County Sheriff's Department
Lieutenant-Retired, NYPD